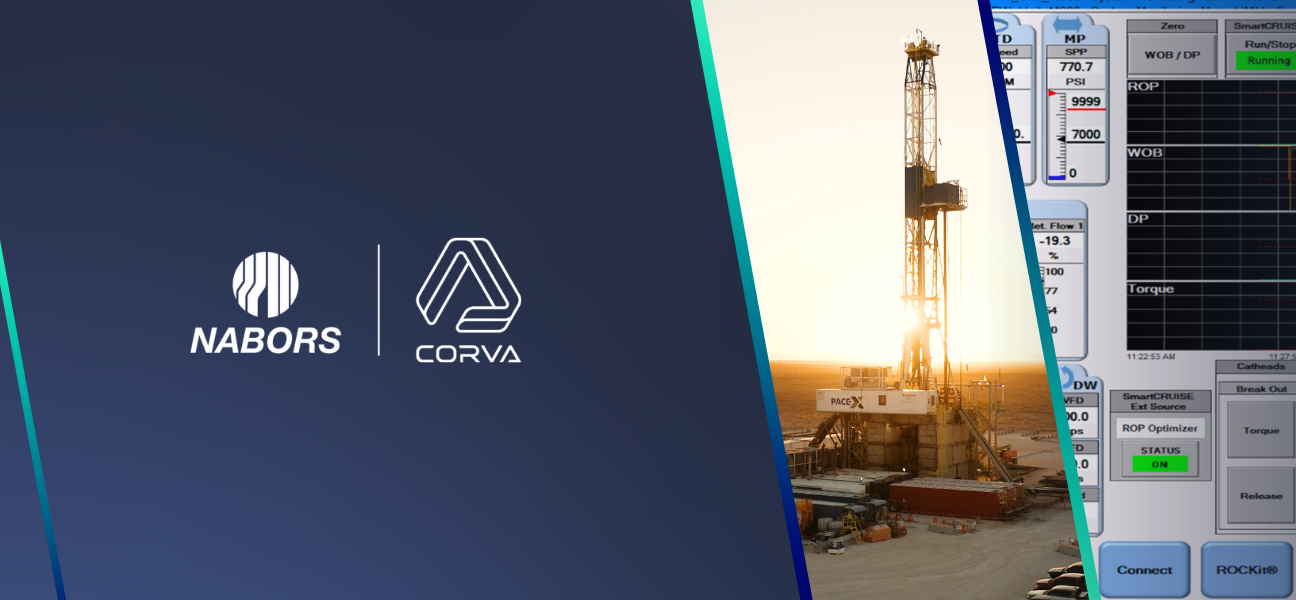 Revolutionizing Drilling Efficiency with AI and Rig Automation
Unlock the future of drilling with Predictive Drilling – the ultimate ROP Optimizer solution.
Predictive Drilling Overview
The Power of Collaboration
Industry leaders Nabors and Corva have joined forces to

provide a first-of-its-kind digital and automation offering to the global drilling industry.
A New Spin on ROP Optimization 
Predictive Drilling's foundation is built on the principles of artificial intelligence and machine learning, all focused on optimizing Rate-of-Penetration while avoiding drilling dysfunctions.
Remotely control rig site Auto Driller setpoints through a seamless cloud-to-cloud connection – all without the need for any additional rig devices. 
Reduce costs per foot drilled.
Designed to simplify the workflows of drillers, drill site managers and directional drillers
Success in Action: Real Results, Real Impact
The first deployment of the new ROP Optimizer achieved a 36% increase in average ROP and 9.7% reduction in vibration. Field utilization reached 80% on the first pad.
With AI/ML integrated into the rig operating system, experience the transformation for yourself.
Available Now on SmartROS Enabled Rigs
The new Predictive Drilling is now available on all SmartROS enabled rigs, from Nabors and other drilling contractors. 
Drill Smarter with Nabors
Tell us more about your needs by completing the form below and a Nabors representative will contact you soon.
"*" indicates required fields